Women in Academia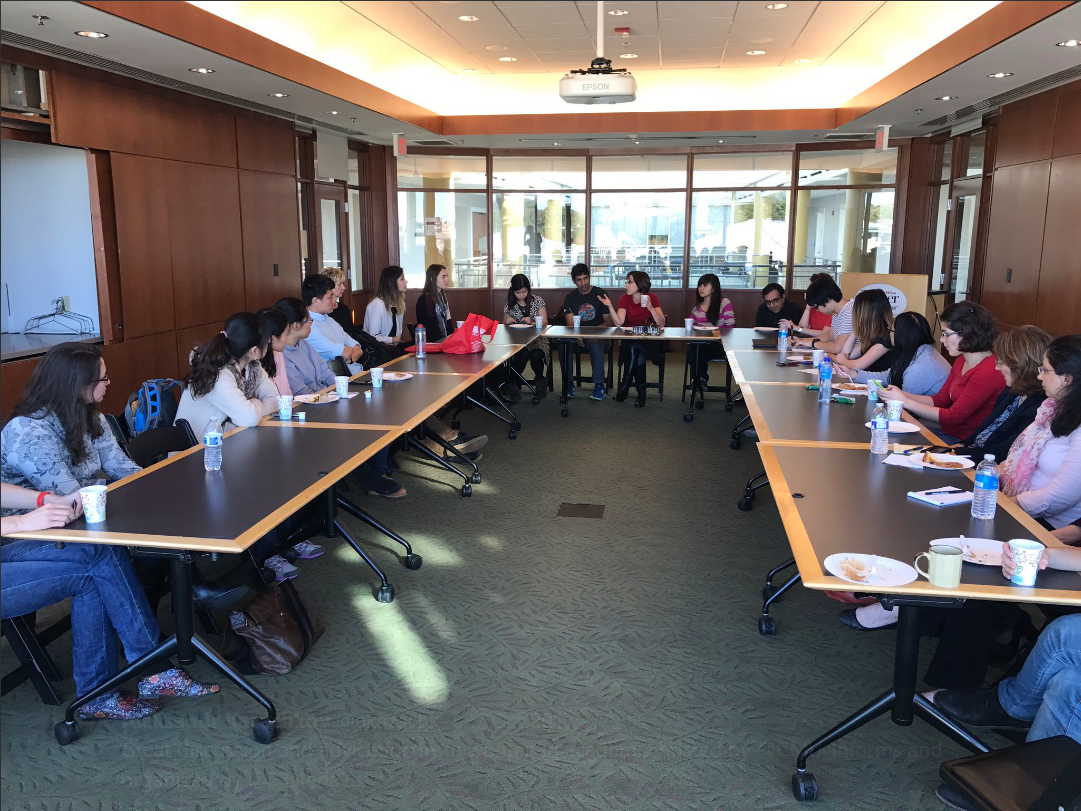 In October 2017, during the vist of Prof. Margaret Brandeau, we had an informal tea gathering to discuss the obstacles / inequalities that a woman might face in her academic life, and how to handle such problems. Several faculty members from Tepper and computer science department of CMU and industrial engineering department of University of Pittsburgh participated. Male and female students from all over CMU campus as well as IE department of University of Pittsburgh showed up as well.
Each of the participating female faculty members talked about her experience as a woman during different stages of her academic life, from PhD to the current academic position. They talked about how women should lean in, express themselves, and speak out if they have been mistreated.
In this discussion, Prof. Sridhar Tayur talked about how he tries to empower women by teaching case studies of companies that have women as their founder or CEO. He also mentioned if we want men to help stop discrimination towards women, it is necessary to inform them about such discriminations.
Students also participated by asking questions and sharing their own experiences. The discussion was very broad and students mentioned a variety of problems that they are dealing with, and many of these issues need to receive more attention. The INFORMS student chapter at CMU is planning to organize more women oriented events, and to do so we have reached out to several people at graduate education center of CMU to organize our next event.
This event was organized under direct supervision of our faculty adviser, Prof. Fatma Kılınç-Karzan.