SmartOps: Foundation to Acquisition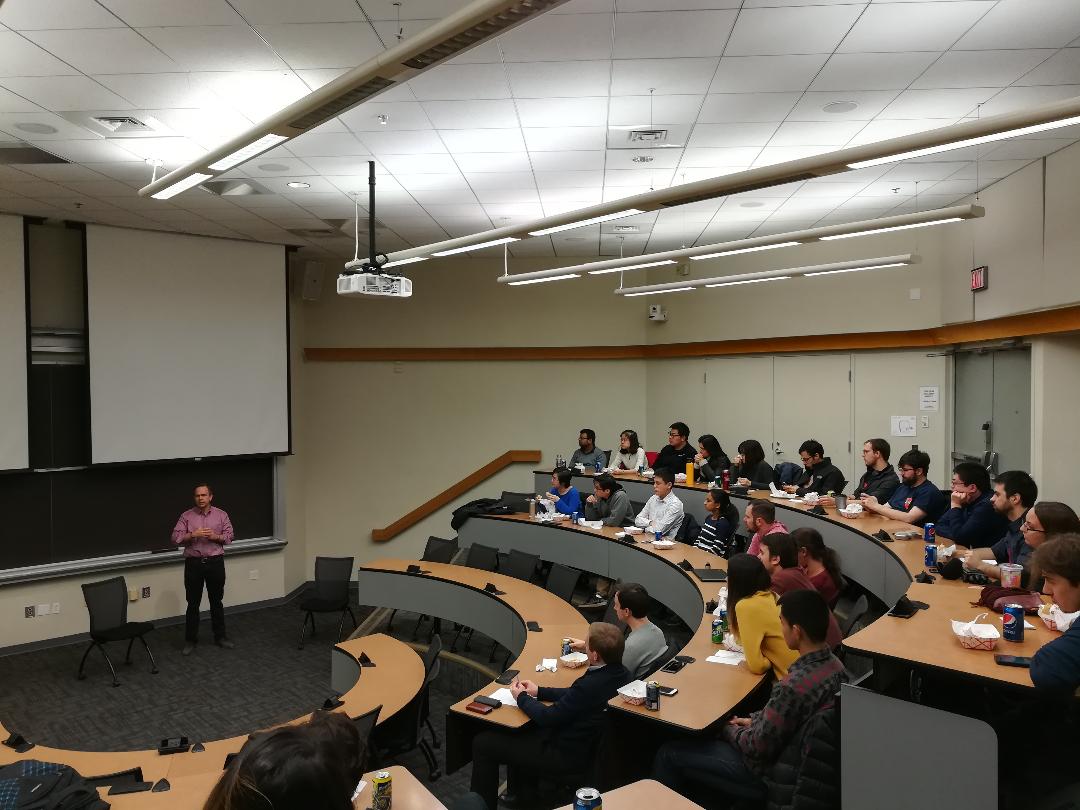 The "speaker series" is one of our oldest, yet most well-received event series. Martin Barkman, the Vice President in SAP's Extended Supply Chain Management Organization, was our second invited speaker this year.
In his current position, Martin works closely with customers to elevate supply chain capabilities in the area of sales, inventory, and operations planning, demand management, and demand networks. Prior to SAP, he was the CEO of SmartOps Corporation, which SAP acquired in April, 2013. SmartOps, founded by Prof. Sridhar Tayur was a leading supply chain software company in inventory optimization and demand sensing solutions. Prior to SmartOps, Martin developed a broad supply chain technology and management experience through roles ranging from consulting at McKinsey & Company to product supply and manufacturing management at Procter & Gamble.
To an audience of more than 40 PhD and MBA students, Martin Barkman talked about his experience as the former CEO of SmartOps. He explained how they competed against the existing big software companies like IBM, and managed to achieve the highest market share in their own division. He also shared with us why, after more than 10 years of running the company, they decided to sell their software to SAP, and be a part of a more comprehensive software package that SAP offers.
After Martin finished his talk, the attendees had the opportunity to ask their questions. This Q&A session lasted for several minutes, and so many great points, including how they first came up with the idea of creating such a software, the way they handled hiring/firing their employees, etc., were brought up.