Industry Leaders in Analytics - David Bergman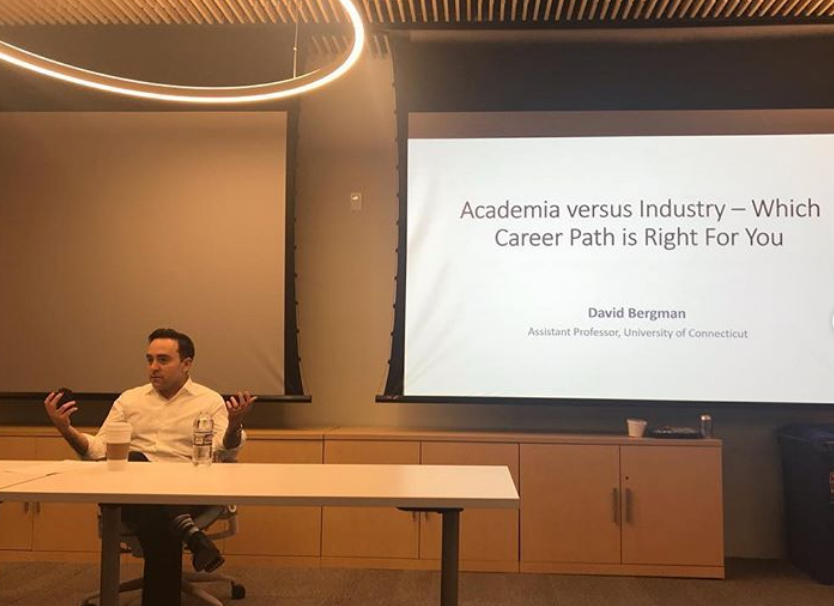 As a part of the Industry Leaders in Analytics seminar series, the CMU INFORMS Student Chapter had the honor of hosting David Bergman. David received his PhD from the ACO program at Tepper School Business, where he worked on new techniques for discrete optimization. After graduation, David has worked in both academia and industry, holding an Assistant Professorship at the University of Connecticut School of Business as well as consulting for McKinsey & Co. and Mitsubishi Electric Labs.
As evidenced by the title of his talk: "Academia vs Industry: Which Career Path is Right for You?", in a casual and friendly environment, David discussed the two most viable career paths after PhD: becoming an academic, and joining the industry. In this seminar, David explained that there is light at the end of this long PhD tunnel, because, regardless of the option we end up choosing, we will succeed by following these six secret keys:
Show up
Pack parachutes
Solicit and provide feedback
Learn to deal with difficult people
Eat, sleep, email
Do the best with the next 168 hours.
David added, the career path we choose depends solely on ourselves and what makes us happy. One may prefer to stay in academia to teach and do in-depth research, and another person may choose to go to industry to work on a variety of real world projects.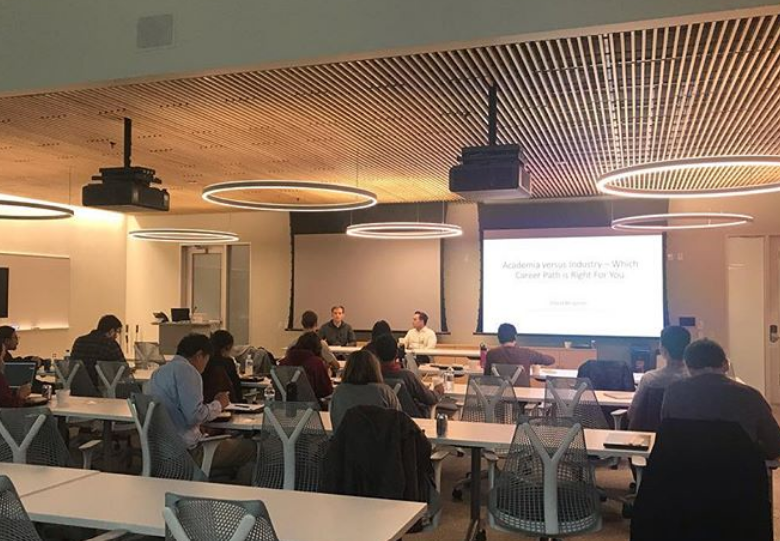 At the end of his talk, we had the chance to ask questions from David. This was an exceptionally great opportunity for us to get first-hand information of what is actually like to be an academic or a consultant! Needless to say, David patiently responded to all of our questions, even the personal ones about his salary and how he balances work and family!
Pro tips from David, together with delicious food, made this seminar one of our most successful Industry Leaders in Analytics seminars. We wholeheartedly thank David for taking the time out of his busy schedule to give us a better perspective of our career paths.