INFORMS Movie Nights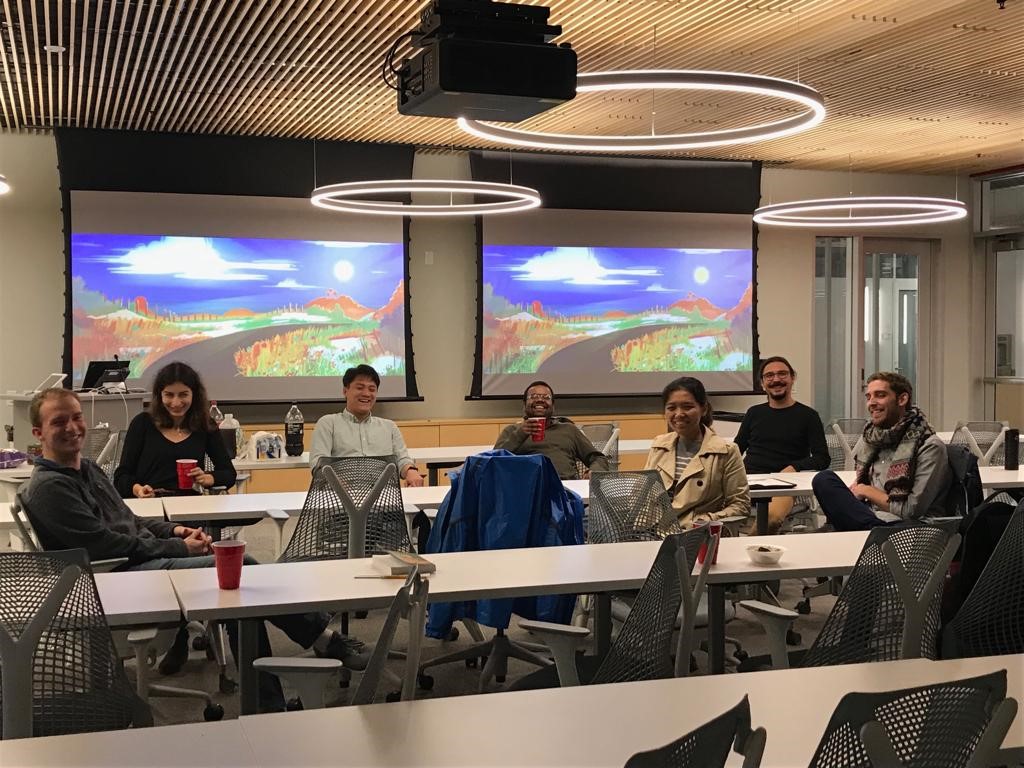 Even though academia is the main intermediary that put this chapter together, what we have in common is far beyond the papers of journals. We strongly believe that moving image can bring people together, to share something new. Isn't learning about other countries, other lives, other struggles or joys of people we have no idea about as interesting as finding a new method?
"Fortnightly Movie Nights" stemmed from this idea, the idea of having a night for our own and immerse ourselves in other worlds, in other cultures. Luckily, in Tepper School of Business, we enjoy diversity to its fullest :). We have people from all around the world: USA, China, India, Argentina, Colombia, Turkey, Iran … Each week, we watch a movie from another country, preferably a quite famous one depicting how the people of that country live, and think.
We have watched people from local kitchens of China, to rural areas of Turkey and classrooms of ghetto France… So far, we have seen movies from France, Turkey, USA, India and China.
The movie from France, The Class, was about a high school teacher in ghetto trying to change the lives of the unfortunate students with issues.
From Turkey, we have seen the movie Once Upon a Time in Anatolia depicting the rural area problems and characters in Turkey, shaped around a tragic event waiting to be unfolded.
In The Florida Project, as movie from USA, we have seen a family tragedy told from the eyes of an innocent child.
From India, the movie Ankhon Dekhi, was about a man who changed his philosophy of living and seeing the world and achieving a peaceful mind and a fulfilled life.
From China, we have seen Eat,Drink, Man, Woman, which is about a father, who is a cook, with 3 daughters and what they go through as a family.
Our chapter not only unites us by our career goals, but also creates an environment we can enlarge our visions about life. We are a group of lucky people who happen to have passed by during this sparkling age of our chapter filled with community spirit :) If you have any suggestions or want to stop by at one of these events, email me at melda@cmu.edu :)