Kermit Threatte - Wayfair OR Presentation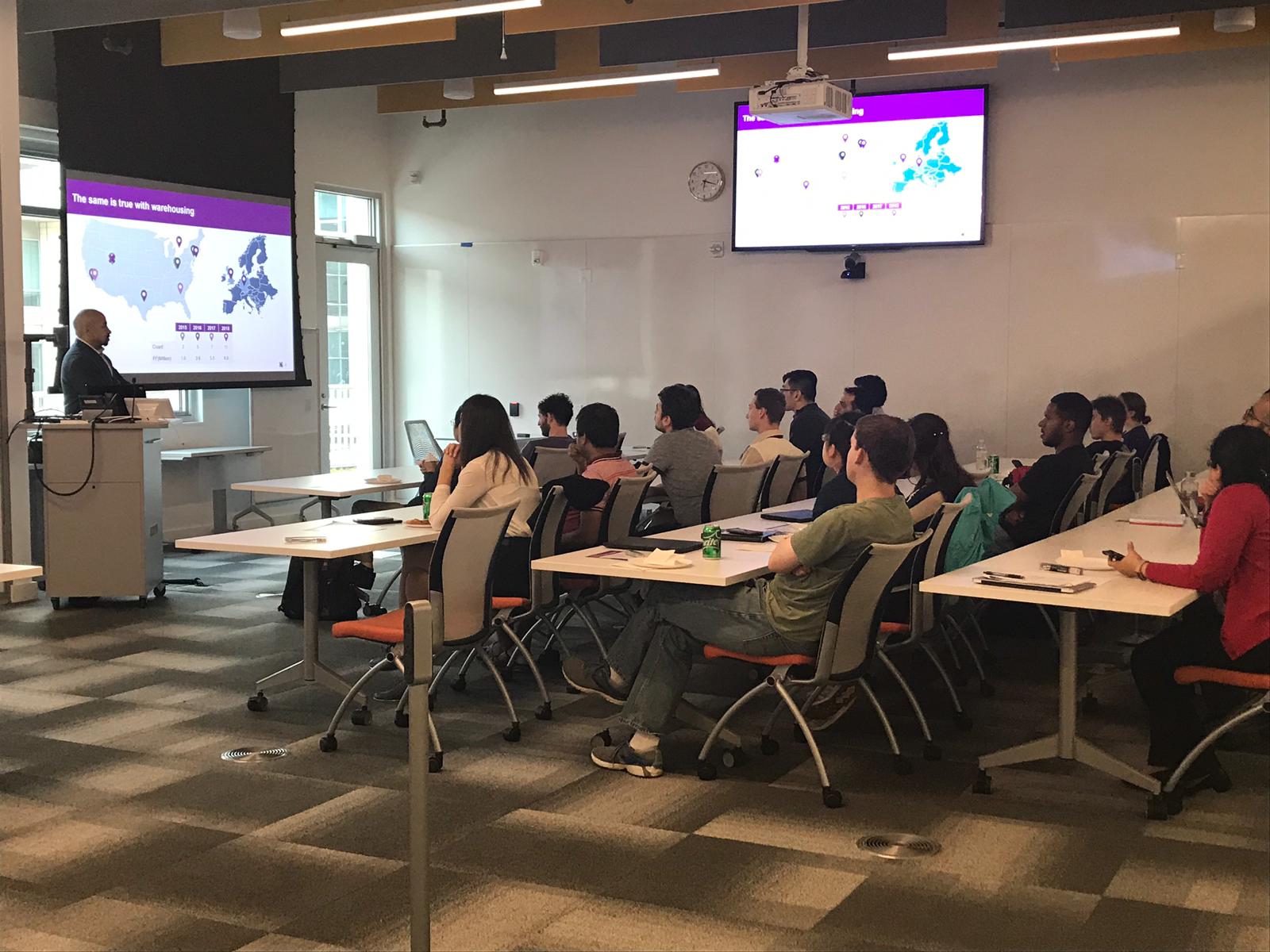 The CMU INFORMS Student Chapter hosted Kermit Threatte, Operations Research Director of Wayfair, to give a presentation on how Wayfair practices OR in warehousing, inventory management and transportation. We invited our friends from University of Pittsburgh INFORMS Student Chapter and various departments at CMU who are interested in OR applications in industry. Our alumnus Ryo Kimura who recently started working in Wayfair was with us, too.
In the first part of his presentation, Kermit opened up the talk with the fast growth of the company in the last four years. Once just an online platform for furniture suppliers in the US, Wayfair now has numerous warehouses throughout the country and suppliers all over the world. This rapid expansion of the supply chain network brings many challenges which would attract OR researchers.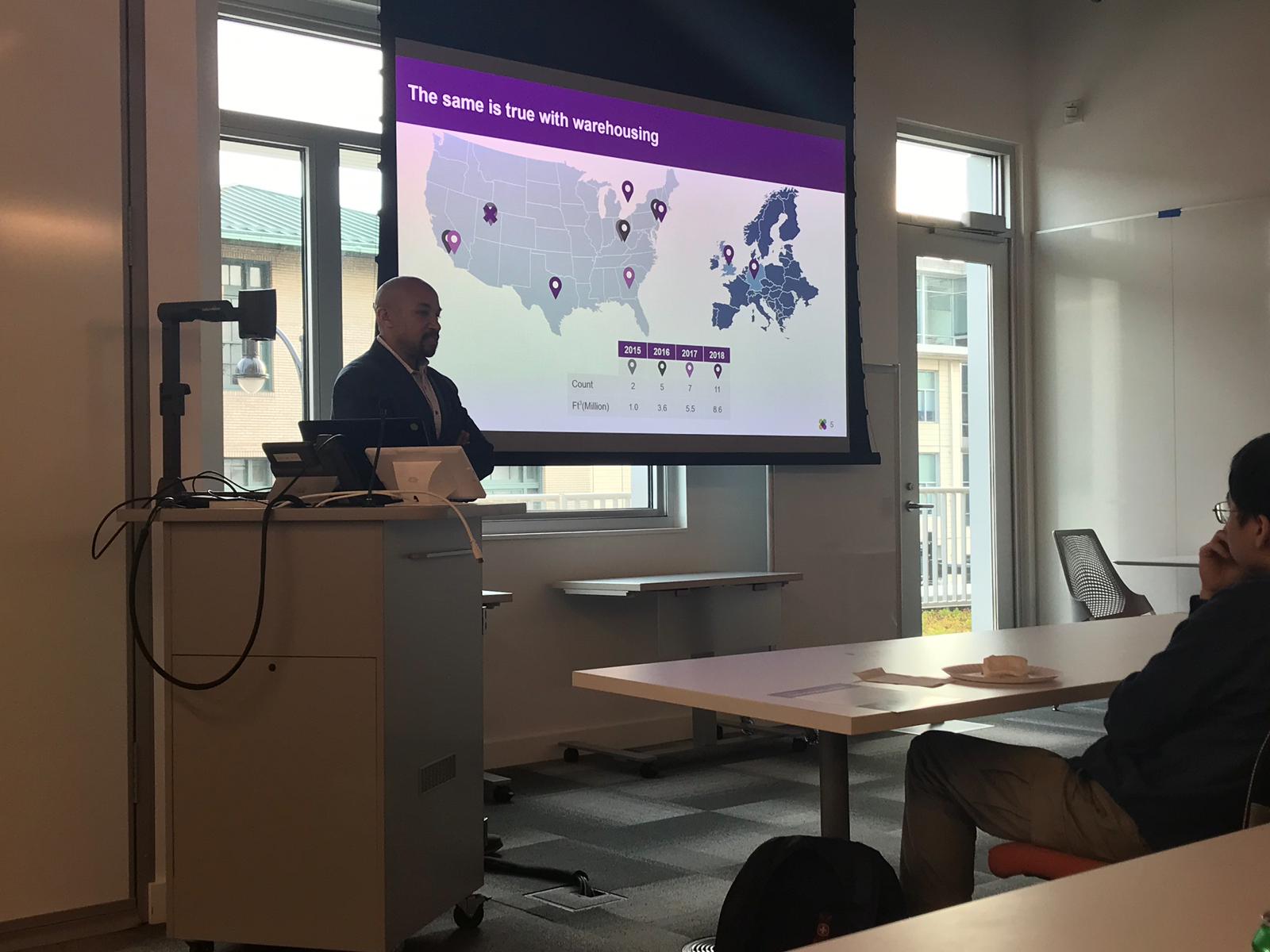 He continued with explaining which channels of delivery they use currently to satisfy customer demand. The company aims to transition to a more integrated and flexible product delivery system which will ensure fast shipping to its customers cost effectively. He said the company needs more and more OR scientists to successfully complete this transition.
Kermit then discussed their ongoing OR projects in warehousing, inventory management and transportation. With the standardized design and processes in warehousing and inventory management, the company's purpose is to eliminate the sources of inefficiency which will enable the company to achieve a higher customer satisfaction level with faster shipments. He said that the company is still a start-up in some of its processes and this needs to change to have a sustainable economic growth.
Kermit introduced the company's OR team which has researchers from prestigious universities in the US and continued with their project "Long-Haul Dedicated Fleet Routing" in the second part of his talk. With this project, the company wants to direct its trucks in real-time to transport items between different warehouses and demand fulfillment centers which are located throughout the country. In its preliminary stages, the project uses cycle generation with pre-filled data to obtain feasible cost effective cycles for its trucks without violating constraints such as driving and sleeping hours of truck drivers using a MIP model. The project aims to find robust algorithms to obtain cycles which will minimize the overlapping visits to the warehouses.
We are glad to host Kermit and Ryo sharing their experience and projects with us. It was great to see the increasing demand for OR specialists and learn what OR researchers are up to in a fast-growing company such as Wayfair.