Virtual Game Night: Codename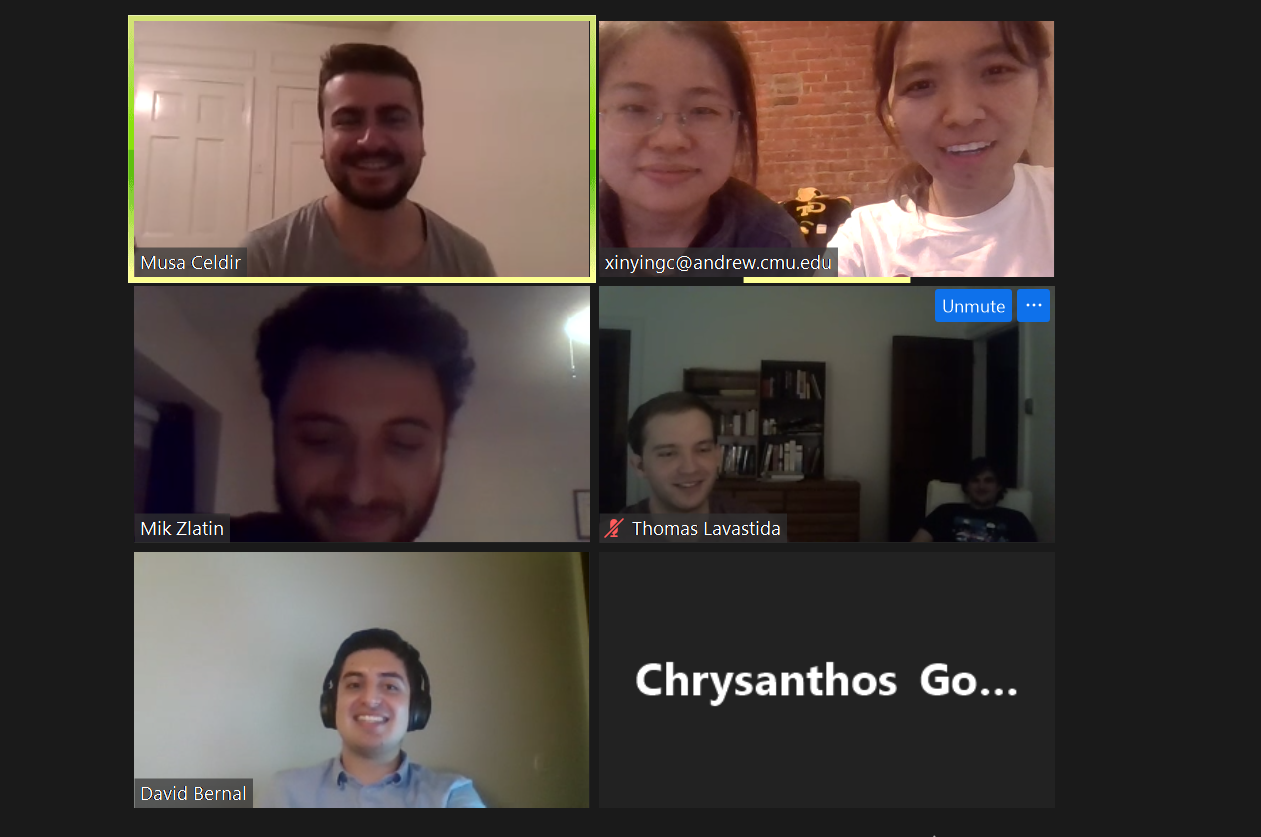 It goes without saying that 2020 brought with it a whole new deal of challenges that changed our routines and expectations. Fortunately, through quick action and ingenuity, the essential parts of our PhD studies were maintained as we shifted to online courses and remote research. Of course, other important activities that make our PhD life more enjoyable were worth preserving as well: we were compelled to improvise and seek spaces to relax and spend quality time with our fellow students and friends.
Social chapter events are eagerly awaited by our members: they offer opportunities to bond and relax. We would do all kinds of thrilling things, such as movie night and ice-skating. This time, we decided to host a remote event where everyone could have fun: A board game night!
We met on zoom on the night of July 22, and played a famous game by the name of codenames. The rules are very simple. People organize in two teams, each having a "spymaster" giving one-word clues that point to multiple words on the board. The other team members must guess their team words while avoiding the enemy's words. The team with the highest number of words at the end wins!
Traps were set, smart words were chosen and ingenuity had its opportunity to shine. It was a blast! But what board game night would be complete with no prices? Using a wheel, we randomly selected two people to get two sweet gifts. Better yet, the winners were given the freedom to select the price they wanted the most! Thomas won some climbing tools and Musa asked for a Shoe rack. Congratulations!